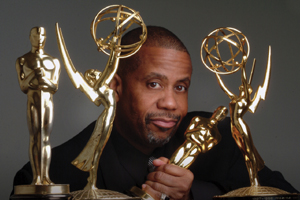 A Black History Salute to Multiple Oscar Winner Russell Williams II
DC is the seat of political star power but it lacks Hollywood-style luster. (Not a complaint.) As far as I know, none of this year's Oscar nominees calls the DC Metro Area home. But at least one previous Academy Award winner is in our midst. I took delight in learning this morning that American University film professor and DC native son Russell Williams II has won two Oscars. Yes, a history making two. The DC Examiner reports that Williams took home the prized gold statue in back-to-back years for his sound work in Glory (1990) and Dances With Wolves' (1991). Williams' achievement made him the first African American to win multiple Academy Awards.
Twenty years later, the club of black multiple Oscar winners is still small despite major racial breakthroughs in other areas of American life. Hollywood needs to catch up.
Highlighted Clip for Wednesday, February 23, 2011:
As the red carpet is rolled out for Hollywood's biggest names at Sunday's 83rd Academy Awards, one Washingtonian will be walking it as a trip down memory lane.
American University Professor Russell Williams II is planning a trip to the Oscars to highlight a significant achievement. Twenty years ago he became America's first black to win two Academy Awards.